Testimonials
---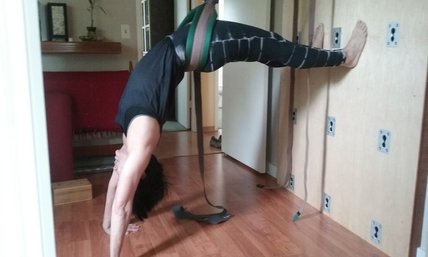 ​​My yoga wall looks great! I knew it would. I have seen Jason's walls at 2 separate locations and they both looked beautiful. I knew when It came time for mine he would be the one to build it.

Jason was kind and patient when he came to look at the space for my wall in my small home studio. He went over the various options available, finalized all the details with me, then took care of all the necessary ordering and fabricating. The next time he showed up, he brought my yoga wall! The installation went without a hitch. It was really fun watching it go up. The final product far exceeds my expectations! My husband and I are both impressed with his professionalism, his attention to detail, and his genuine warmth and friendliness. Since I am a novice to yoga walls, he even stayed after his job is done to show me a few things I could do on the wall.

The real surprise came when Jason emailed me after the job was completed to my satisfaction, to say that he had inadvertently overcharged me. He offered me the option of sending another check of a lesser amount, or applying the overpayment to a private lesson. Of course I took the latter! Am I ever glad! In the course of an hour or so, he showed me so many ways to work with the yoga wall that opened up a whole new way of practice to me. Within 30 minutes he put me in a backbend that felt both safe and accessible to me. It was glorious!

So thank you, Jason. I love your professionalism and your passion. I would not hesitate to recommend you to anyone seeking a good yoga wall.

Warmly,

Betty Courtney
Yoga teacher, San Diego
---

I recently had one of Jason's beautiful yoga walls installed in my home studio, where I both practice and teach others daily. The wall that Jason built for my studio is both beautiful and useful. He met with my husband, an architect, who researched the quality of the yoga walls and all details relating to installation. Both my husband and I found the quality of Jason's walls impressive and his knowledge, friendliness, and professionalism remarkable.
Thank you Jason!

Barbara Y.-R.Y.T.-February 2018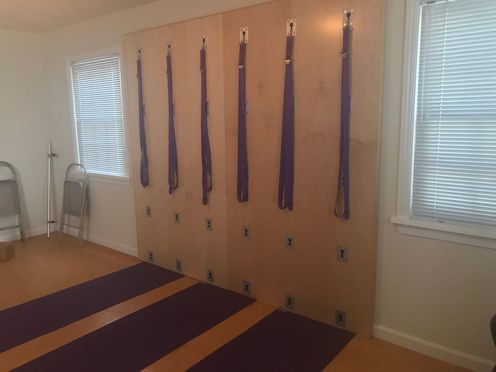 ​Jason from Socalyogawalls designed and installed our new yoga wall in The Wellness Center: Yoga & Therapies in Goodyear, AZ. He did an amazing job from the intake all the way through the installation.
I did a lot of research on yoga walls and companies before selecting Socalyogawalls and their customer service and craftsmanship was far beyond any other company that I contacted.
We receive compliments on the quality and the design of our yoga wall on a daily basis.
I would recommend socalyogawalls to anyone seeking a beautifully built, high quality yoga wall! They were terrific to work with!
Katie Sprouls, Ph.D., NCSP
Eleutheria, LLC
PBISArizona.org
GoodyearYoga.com
YogisfortheCause.com
---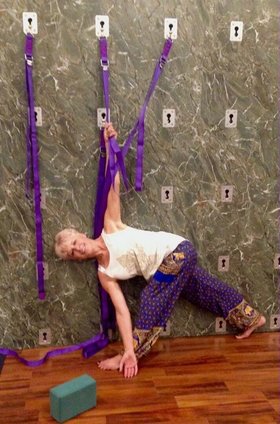 ---

I have known Jason Cull for the past year and, I have been taking his weekly yoga classes regularly at Bay Club Carmel Valley as well as attended his seminar on the yoga wall at Prana Yoga last year.
I have found Jason to be extremely detailed oriented while practical in his approach to teaching his classes (from warm-up to relaxation).
After experiencing many benefits and improvements on my lower back and hip injuries, we decided to install a yoga wall at our house. The end-to-end process was very enjoyable and friction-less as Jason did a great job explaining the various options, costs as well as delivering / installing ahead of schedule. In summary, you cannot go wrong with Jason and would not hesitate to recommend him or use his services again.
Regards,
Jean-Claude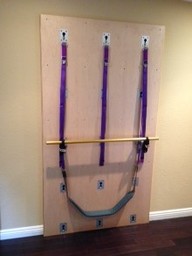 ---
Jason Cull taught me a lot about using the yoga walls during my yoga training, and I take his class from time to time to refresh my skills and to get new ideas for teaching. I have hired Jason privately, to further refine my teaching skills. Jason installed my yoga walls at my home studio, In Rhythms Yoga. He is knowledgeable about the body, teaching yoga, and he encourages his students to be mindful and aware of what is appropriate for each student. Jason is friendly, professional and kind to work with. I have recommended him many times to others as one of my favorite Happy Back, Yoga Wall teachers and when others inquire about the walls, I recommend Jason and socalyogawalls in a heart-beat. I am grateful for his teaching and quality installation, and I am proud to have his label, socalyogawalls, engraved on my studio walls.
Christi Iacono
Owner/Teacher, In Rhythms Yoga
​www.inrhythmsyoga.com
"What you put your attention on grows strong in your life. What you see, you become."
~Maharishi Mahesh Yogi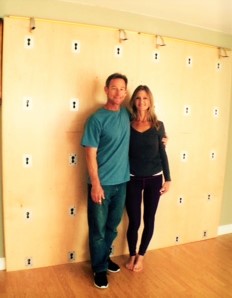 ---

I have wanted a yoga wall for years and now that I have one it's even better than I imagined. Jason was so wonderful and easy to work with. He came and checked out the space, he helped me order the parts online, and then contacted me once all the parts were in. The wall he built is absolutely beautiful and sturdy. I love hanging on it, my friends love hanging on it, and my private yoga clients love hanging on it. I could not be happier!

Tara Sights, San Diego yoga teacher